I was thinking this morning about what I perceived to be my normal working pattern—lots in the morning, then tapering out from mid-day on with an occasional bump in the evenings. I wanted to see if this was quantifiable through git logs, and I decided to look across a wide range of our repositories.
The chart below shows the portion of each person's commits that occur within a given hour of the day in their local time.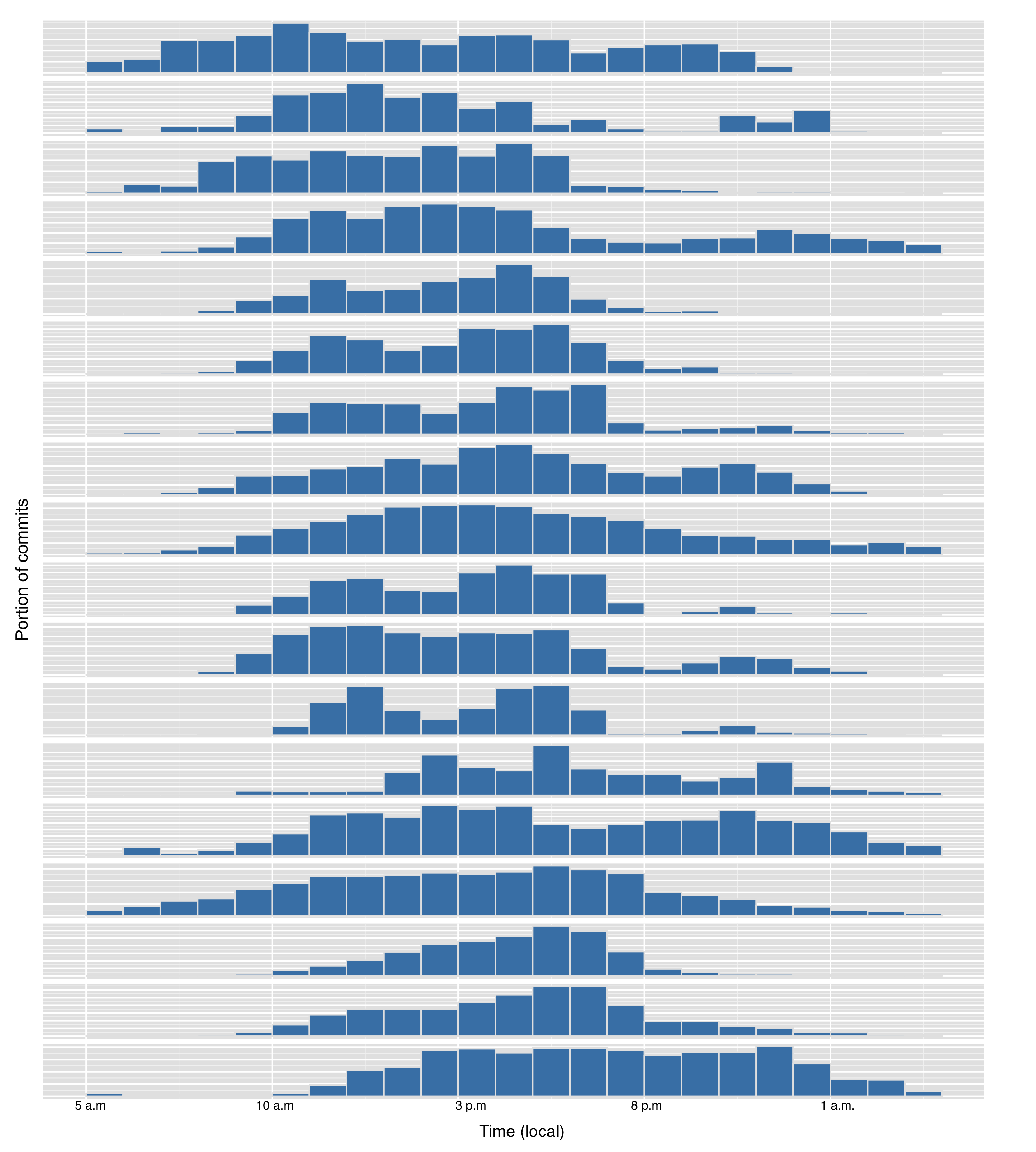 As you can see, there's a wide range in preferred working hours – one of the great advantages of working in slow time is that this is absolutely fine. There's enough overlap in hours for people to be able to work together, but enough flexibility to work when you want to.