If you design web sites, order this book. Informative, fun, direct, clear, practical. It's everything you want in this kind of book. This is the first book from A Book Apart (from the Zeldman crew who bring you A List Apart). Ships soon, in June.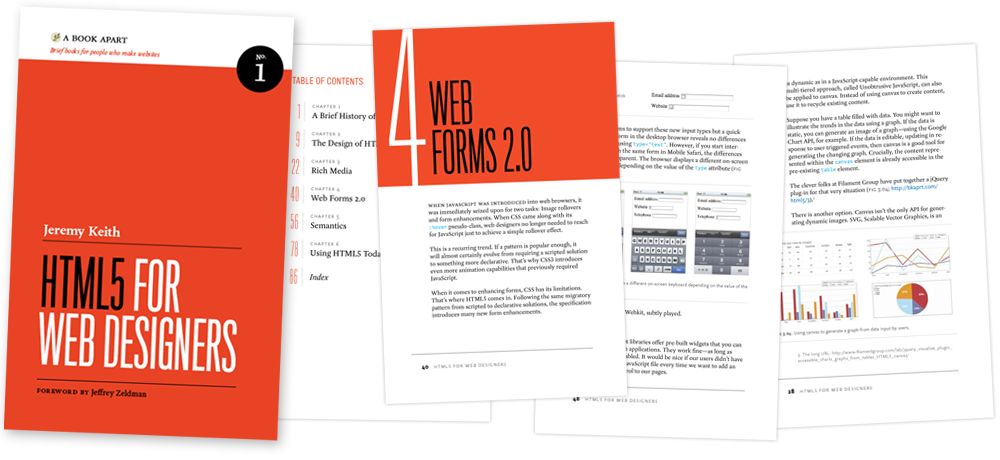 They put it perfectly:
The

HTML5

spec is 900 pages and hard to read.

HTML5

for Web Designers is 85 pages and fun to read. Easy choice.